ATTENTION ALL COMIC SHOP RETAILERS!
Stardrop Book 3 - In FEB Previews Now!
January 30th, 2017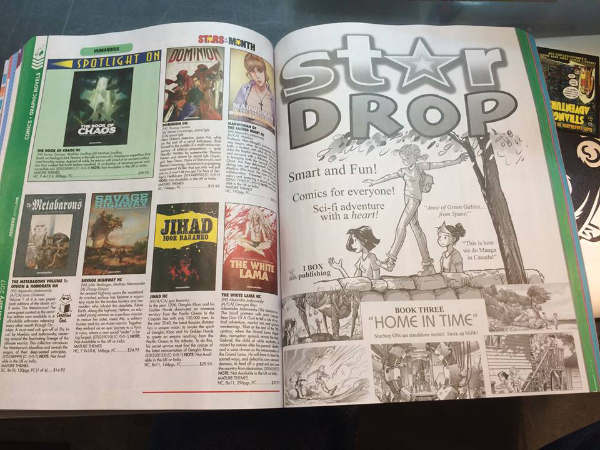 Check it out! Stuff's getting real!
There's a TON of added material only seen in the books!
For those not in the biz... This magazine is distributed to comic shop retail business owners. It lists all the new comics and graphic novels and similar items being published in the coming cycle. Orders will be collected from this magazine (the February issue of Diamond's "Previews"), and then sent to each publisher.
When I get those figures, I'll send the Stardrop materials off to press. The book ought to be out in mid-late April!
Then ya'll will know it's Spring!
All three books are being offered again, and the first volume will be going into its second printing.
The Cover of the brand new book, "Stardrop, Home In Time"...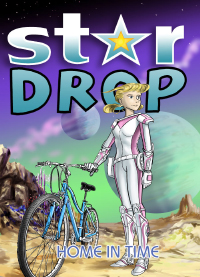 Diamond order code: FEB171728
I BOX PUBLISHING
STARDROP GN VOL 03 HOME IN TIME
$9.95

ATTENTION RETAILERS!!
Visit the Diamond order page.
The first two volumes are also being offered again!
Do you have parents and girls asking for suitable books?
Stardrop is the one for them! You can recommend these GN's with 100% confidence! Order some copies and I promise you'll be proud to see customers walk out the door with them! (And you can expect them back for the rest, too!)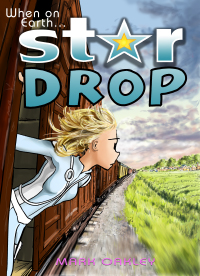 Diamond order code: FEB171729
STARDROP GN VOL 01 WHEN ON EARTH NEW PTG (O/A)
$9.95
~~~~~~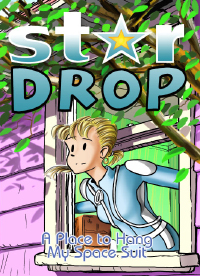 Diamond order code: FEB171730
STARDROP GN VOL 02 PLACE TO HANG MY SPACESUIT NEW PTG
$9.95